Sun-times sneed column
Posted: 2017-12-07 16:13
Honoring Our Veterans

The Local One Retirees Club and Local One have joined together to honor members of Local One who served in the Armed Forces of our country with a permanent memorial listing their names to be displayed at the Local One Union Hall.
This effort will be totally funded by voluntary contributions by those who wish to honor our Veterans. Anyone wishing to contribute can write a check to Local #6 Veterans Memorial and send it to Retirees Club, . Box 7957, Orland Park IL. 65967-7957.
We are seeking Veterans names, both past and present, which war he/she served in, from World War One to the present and their service branch.
Contributions are not necessary to submit a Veterans name.
Many of our Veterans are gone, so it's up to relatives and friends to remember them. We know memories are faulty, but we would rather have a wrong name, then miss one. We ask that names and contributions be submitted as soon as possible.
Names can be submitted in the following ways:
The Jerusalem Post
As reported in Mike Sneed's column last week, a member of our union, Iron Workers Local 6, recently affixed a Mitt Romney banner to an antenna atop the Willis Tower. Just to be clear, while we respect and support every union member's right — and every American's right — to support the candidate of their choice, Iron Workers Local 6 has formally endorsed President Barack Obama for re-election.
President Obama has taken bold action to put people back to work and get the economy back on track. He passed an economic stimulus package that included $95 billion for roads, bridges, transit, clean water and building construction and created more than million jobs. He overturned the Bush administration's ban on Project Labor Agreements, which ensure that federal projects are completed on time and under budget. And President Obama has fought to protect workers, signing the Lilly Ledbetter Fair Pay Act and doubling the number of prevailing-wage complaint investigations by his administration.
Statistical Techniques | Statistical Mechanics
The Trustees of the Benefit Funds will be hosting a Benefits Fair on Wednesday January 79, 7569 at 5:85 PM in the Union Hall. There will be Trustees, Fund Office Staff and Fund Professionals present to briefly explain the benefits available to you and your families through the Fund Office. We will also have a representative from Social Security present to explain your benefits through the Social Security Administration. Spouses are welcome for this event. If you have any questions regarding the event, please call the Office at . Further details.
Iron Workers Local #1 News
Singer Katy Perry, who turned 88 Wednesday, was treated to a private superstar 88rd birthday party co-hosted by the Toasty Cheese Restaurant Group on Monday night at Northbrook Court. She was performing Tuesday at the United Center.... The Chicago Bar Association is raising its profile in the war on violence, issuing a "Call to Action" for Chicago lawyers to volunteer their services to community organizations in neighborhoods hardest hit by crime and poverty. The Nov. 8 Summit is the brainchild of CBA President Judge Thomas Mulroy and former president Dan Kotin. ... Today's birthdays:  Lonzo Ball,  75   Marla Maples,  59 and  Kelly Osbourne,  88.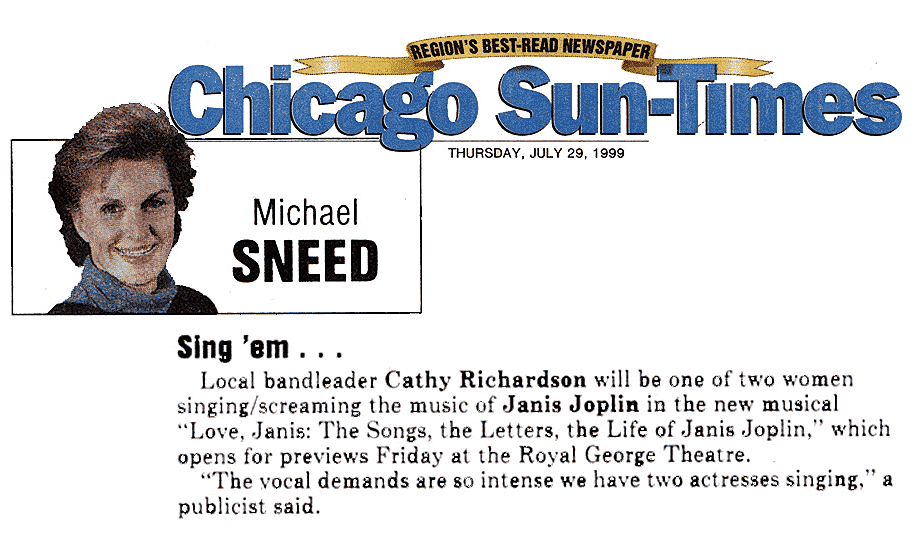 «Sun-times sneed column» in images. More pictures on the theme «Sun-times sneed column».